Bell County, Texas
Lost Treasures
For These and
More Great Books
Know of any other lost treasure stories for this county?
Email them to us and you and your club will receive full credit!
---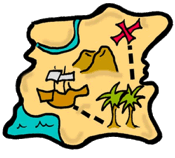 More information can be found in
---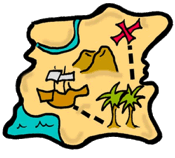 More information can be found in
---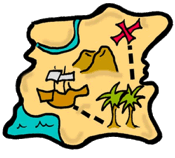 More information can be found in
Bell County Gold.
This story was of great interest.
Gold was found on the bank of Salado Creek in the early 1930's. I know as my mother found some of it.
My mother was born in Salado in 1928. Her large family lived, and worked a small farm between Salado and Prairie Dell Texas. As a young girl in the early 1930's playing on the bank of the Salado Creek she saw a shining object sticking out of a recent horse track in the mud.. As she looked closer at the shiny object partially covered in mud she could not tell what the object was. She took the shiny object home where her mother washed it and cleaned it up. What they discovered was that she had found a beautiful 20 dollar gold piece.
Once the coin was shown to my grandfather they returned to where the coin was found. They checked the area, but found no additional coins on the surface. They did not dig into the ground nor did they inform anyone of their find. No one knew of any legends or buried treasure in the area at the time so they just spent the money as any family would during those hard times. In fact until reading this article today I was not aware of the bags of coins buried. I had heard about the caves but had not heard about the bags of coins buried along Salado creek.
Coincidence maybe, but I thought it was very interesting that four bags of coins was supposedly buried in the same area.
I can honestly say that" gold was found in Bell County." and specifically along the Salado Creek.
Thanks,
Joe Baker
Thanks Joe. Your story adds greatly to the enjoyment of all. - Mark Prewitt
---





We affilate with several partners to bring you
high quality Treasure Hunting supplies and equipment.
These affiliates include
CampingMaxx, Eastern Mountain Sports, Field Supply, and KellyCo.
We hope you find the Treasure Hunting Supplies and Equipment you are looking for
to ensure your success and enjoyment of your hobby.
---