Old Hickory Lake, TN
October 30-31, 2009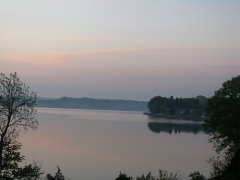 In only his first year as a
Bass Fishing League Pro,
Patrick Bone makes it to the
"All American"
Old Hickory Lake, Tennessee provides Patrick Bone with a great season finale. The BFL Pro, sponsored by The Rocker Box, wrapped up the season with a TOP SIX finish at the BFL Wild Card event.
The tournament was held on Old Hickory Lake in Gallatin, Tennessee on October 30-31, 2009. Patrick finished 5th in the event with a two day total weight of 15lbs 14ozs, which ultimately qualifies him to fish the 2010 BFL All American in Hot Springs, Arkansas on DeGray Lake.
The BFL All American is one of the most prestigious events in all of Bass Fishing.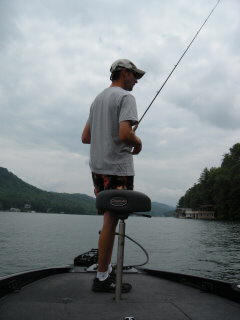 The All American will be held on May 26th - 29th of 2010. Patrick will fish this event with a chance to win One Hundred Thousand dollars, and could get him a spot to fish the Forrest L. Wood (FLW) Forrest Wood Cup on his home lake ( Lake Lanier, GA).
Patrick says, " First of all I want to thank The Rocker Box for all of their support throughout the year. I am very excited about going to the All American. I have dreamed about this event since the first time I saw it on TV."
Patrick also goes on to say " The season could have been a little better. There's always a little misfortune along the way. BUT...who am I kidding. I'm going to the All American!
Mission accomplished."
Well Patrick, bringing in the Lunkers is what it's all about.
Patience, determination, tenacity.
Congratulations on a job well done.
- Mark Prewitt